pirate_dutchess
pirate_dutchess
I can't help with Jerry saying there might be a spin off and Geoff confirming it both that and saying it might not have Depp in it..god..forgive me but I'm dreaming....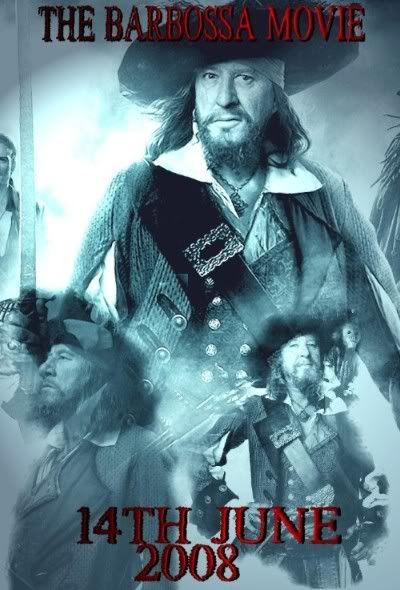 Marjon AKA Pirate_Dutches, Charity Barbossa, BarbossasPearl, Rushie4Geoff etc etc etc.. :-P
The internet names say it..Barbossa and the Duke of Norfolk rule my life..how about a movie with the two of them?
Hmm..pity t'is impossible unless Barbossa travels back in time.."Barbossa's time travel" ..
Current Mood:
amused
barbossaswench
23 August 2006 @ 12:48 pm
Yup. we are all in love with Hector here. He is absolutely the sexiest pirate in Pirates of the Caribbean, albeit Captain Jack can steal our eye every few minutes. What can we say....we're all pirates here!
Current Mood:
bouncy